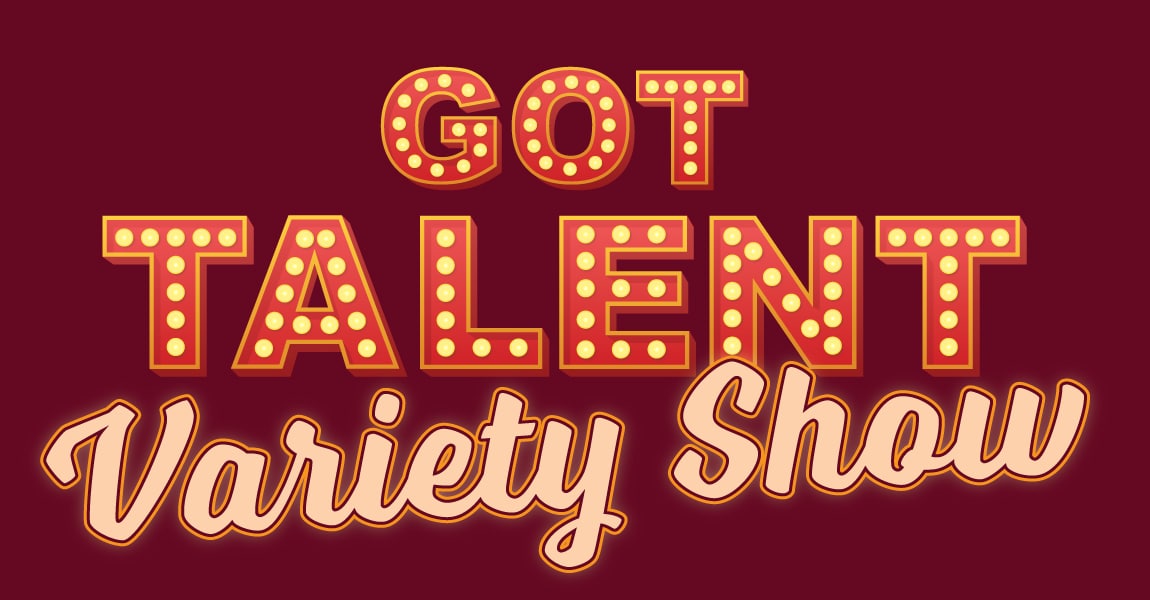 Celebrate the end of your academic year by hosting a Got Talent Variety Show at your school!
Lights … camera … ACTION!
Has your school got talent? Celebrate the end of your academic year by hosting a Got Talent Variety Show at your school and do some good with all that star-power.
Whether you collect admission by donation, sell popcorn at your event, or even provide cheerleading supplies with proceeds supporting Variety so that your audience can cheer on their favourite performers … the only limit to how you make a difference is your imagination!
Every dollar adds up. Together, schools in BC can transform lives right here at home and teach the next generation the importance of social responsibility … kids helping kids.
Don't forget to register using the link below so that your talent show is on our radar. We'll send you posters and balloons for your event, PLUS your school will automatically be entered into a random draw to win prizes for your top performers!
Full contest rules and regulations can be found on our website.
Did you know that Variety got its start from show business?
That's right … we're going back to our roots and sharing the magic of show business with YOU.
One afternoon back in 1927, a group of men working were playing cards backstage of their theatre when they heard a strange whimpering. It was a one-month-old baby girl with a note signed from her heartbroken mother, which read:
"Please take care of my baby. Her name is Catherine. I can no longer take care of her. I have always heard of the goodness of show business people and pray you will look after her."
And that they did. Catherine became the inspiration for communities to continue supporting children in need of our help, and soon Variety – the Children's Charity was born.
BC kids are in urgent need of your help.
There are currently 1,146 kids on our waitlist for critical therapies (such speech & language therapy, occupational therapy and physiotherapy), private assessments (including autism assessments and psychoeducational assessments), adaptive and mobility equipment (like hearing aids and power wheelchairs), mental wellness and educational supports.
The demand for support in our province continues to rise. Since October, Variety has helped over 1,185 kids … but we continue to receive over 200 applications every month from families who need our help, and the wait list continues to grow longer. BC's kids need their communities to rally behind them so they can gain access to the supports and resources they need to thrive.
When schools fundraise for Variety BC, they make a transformative impact on students lives right here at home … students like Celina and Hana who, thanks to the support of their community, have received direct support from Variety for over a decade. This incredible gift has provided Celina and Hana with stability and consistency in their studies by granting educational equipment and tutoring throughout their education.
We're so proud to share that both Celina and Hana are graduating high school this year and have received a scholarship to continue pursuing their dreams in college. (Way to go, girls!)
Please help us continue to support incredible kids like Celina and Hana.
Register your school today, and have some fun showcasing your variety of talents while giving a hand up to others.
For support with planning your Got Talent Variety Show, contact Anna Polden.
Free resources to download
We believe we can achieve a lot more when we work together! Make a donation, volunteer your time, or even set up your own community fundraiser with our support!