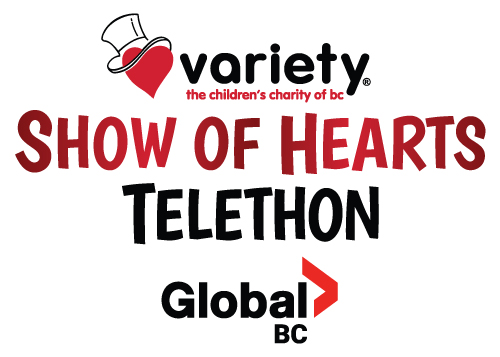 The Show of Hearts Telethon has been an enduring legacy since its inception in 1966 and holds a dear place in the hearts of many British Columbians. Each year, Variety BC partners up with Global BC to showcase heartwarming stories and introduce you to kids and families who have been helped by Variety. And of course, a Telethon is not complete without a phenomenal line-up of entertainers.
Proceeds from the annual broadcast event have helped countless children with special needs. Donations can still be made online or by texting "KIDS" to 45678 to make an automatic $25 contribution.
Monthly donations are crucial for kids to grow so they will never see a break in funding
$105,892 raised by White Spot fundraiser
Variety Show of Hearts Raises $6,346,637 for BC's Kids
Autism Speaks Canada Walk
Join in on the fun-filled activities at the Vancouver Autism Speaks Canada Walk taking place on Sunday, September 25.
This summer Dr. Alex DiGiocomo is crossing the country by bike – coast to coast. Learn more about how Dr. Alex's plans to #breakthecycle
We believe we can achieve a lot more when we work together! Make a donation, volunteer your time, or even set up your own community fundraiser with our support!